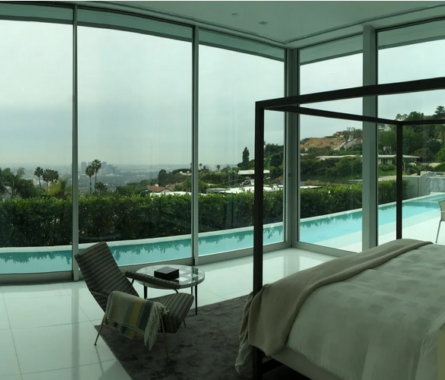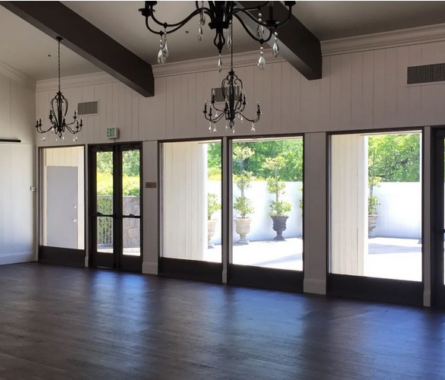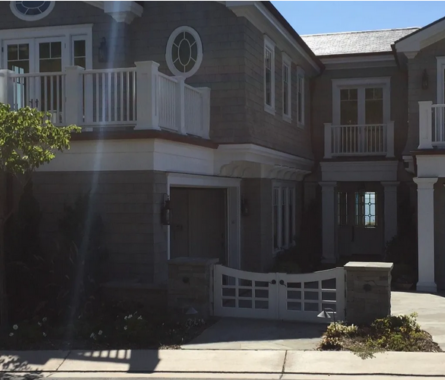 RESIDENTIAL WINDOW TINTING
We offer simply the BEST and most trusted window films around and come with a Lifetime Warranty. All the window films we offer are backed by the most comprehensive warranties in the industry. We provide the quick turn around times as well as same day service. No job is too big or too small. We offer free quotes in person, over the phone and via email. Installation is quick and efficient with no disruption and we offer installation 24/7 for your convenience. Most installations are completed within a day. We have a window film for every type of glass dilemma: Excessive Heat, Glare, Interior Fading, Gain Safety, Security, Anti-Graffiti, Skylights, Exterior & Decorative Custom Films. Our window films provide Superior Energy Efficiency, Greater Comfort & Lower Utility Bills. Our films eliminate up 84% of the heat intake, 99.9% of the harmful UVA & UVB Rays & 89% of the glare.
Most residential films that we offer come with a Lifetime Warranty from the film manufacture and we include a Full Lifetime Warranty on all of our workmanship. OC Tint Shop offers the BEST Warranty around with NO FINE PRINT. The films are durable, designed to last and virtually maintenance free. What sets us apart from our competition is our professional installation. Our installations are as close to perfect as you will find. No Excuses, No Dirt & No Bubbles. All of our technicians are capable of handling the most difficult and challenging installations. They are highly experienced and the best in the industry. All of our installers are employees of OC Tint Shop and not sub contracted. All employees are properly insured to ensure your office is fully covered for peace of mind. We carry a 4 Million Dollar Insurance Policy and are Licensed and Bonded. A contractors license is required for all residential window film installations over $600. Our license number is 955885.
Our most popular solar films for residential applications that offer superior heat rejection, maximum uv protection and provide infrared protection are premium dual reflective films. They offer increased privacy while maintaining views from the interior. It creates privacy from the outside during the day and not at night with the lights on. Night time privacy in only possible with an opaque film such as white frost. This film is superior to traditional reflective films as there is no dye in the tint due to its metal on metal construction. Standard reflective films will fade over time and will not be rated to provide infrared rejection. Dual Reflective films offers higher heat rejection and better protection compared to other reflective films. We also have neutral films that are non reflective.
If you're looking for a clear CERAMIC window film with little to no color we offer a wide selection of products. Free of dye or metal, these films provide a neutral, non-reflective view while keeping out the heat and harmful UV rays. The ceramic films do not obstruct your view from inside or outside while allowing the natural light to enter. They will not darken the glass as much as the dual reflective films and will not provide as privacy during the day. Other common residential films we install are decorative frost for bathroom windows and security films for safety.
Residential Window Film Benefits:
Protect Furnishings, Floors & Artwork from Fading with our 99.9% UVA & UVB UV Rejection Films. Protect your family and your home's interior against 99.9% of the harmful UV Rays from entering through your windows and glass (addresses three major causes of fading: Solar Heat 25%, Visible Sunlight 25%, UV Rays 40%, Misc. 10%) and glare.
Energy Savings. Can pay for itself within 6 months.
Safe on all Dual Pane & Low E Glass Doors & Windows.
Conserve Energy. Reduce A/C Bills up to 30-40 Percent & Lower Room Temperatures up to 15 Degrees.
Eliminate Hot/Cold Spots for Year-Round Comfort. Save money and enhance the comfort level of your home both in the summer and winter. Our exclusive residential films will reject up to 84% of the heat entering your house.
Control Glare on TV & Computer Screens. Enjoy your views. Window Tint is cheaper and more efficient than window coverings & blinds, not to mention lasts longer. Our films allow you to preserve your view, unlike heavy lined draperies/ blinds which compromise your view,
Gain Privacy. Improve Daytime / Nighttime Privacy & Exterior Views. Our films allow you block or allow the natural light to enter your home. Spectrally Select / Ceramic Films: allows clear visibility from the outside looking in as well as the inside looking out with high amounts of heat rejection and UV/IR protection. Also these films will prevent high lighting bills which can be caused by other films.
Add Safety, Strength, & Security to Glass. Reduces the risk of being hit by a piece of a flying glass shard which can be caused by things like a natural disasters, vandalism & indoor accidents (such as kids throwing a baseball into a window or glass door, running into one or a toddler falls against a window. Our Films are the key to preventing a medical emergency. Real Life Success Story- "Rob, Your film saved our son's life. My son was playing in the living room and ended up running into one of the glass windows. Your film held the glass in place and saved my son's life, thank you so much. I am going to tell all my friends with kids" David N.
Lifetime Warranty from the Manufacturer.
FAQ
Tint Shop in Orange County
Will tinting my windows make my home dark?
We offer a variety of films with a wide range of shades. We offer clear films that allow natural light and darker films that create privacy,
What is the turnaround time?
We typically offer some of the fastest turn around times. The turnaround time for installations depends on factors like scope of work, type of film, shipping time, etc. For small to midsize projects the turnaround time ranges but can be 24-48 hours up to 7 days. For larger projects, the turnaround time can range depending on the scope of work.
Is there a tint that is clear (transparent) that provides privacy?
No, there aren't any clear (transparent) films that provide privacy. We have dual reflective films you can see out of and provide day time privacy,
What is the difference between the films?
Each of the films are meant for specific purposes (ex. privacy, heat reduction, uv protection, glare reduction etc.). The films are recommended based on what your needs and main goals are.
How can you tell whether or not windows are single or dual pane?
Look at the edge inside of the window. If there are two panes of glass separated by a spacer, it's a dual pane window. If there is only one pane of glass with no spacing system, it's a single pane window.
What does the warranty cover?
For interior films, there is a lifetime warranty for residential installations. For exterior films, the warranty can range from 1 year to 7 years. The manufacturer's warranty covers peeling, rippling, cracking, adhesive failure, delimitation, and demetallization.
Does tint go on the inside or outside?
The film is usually installed on the interior of the windows. If an exterior installation is needed, we offer films meant for exterior use only.
Does tint go on the inside or outside?
Are you properly licensed and insured?
We are a licensed, bonded, and insured company. We carry a 4 million dollar umbrella insurance policy.
How much heat reduction am I actually getting?
The amount of heat reduction depends on the type of film. Darker, more reflective films will offer the highest amount of heat rejection.
How long will the process take?
The installation process depends on the scope of the work and a few various factors (height of the windows, old film removal, type of windows, etc.) Our smaller and mid-size installations usually take about 1-3 hours to complete.
Can tint be repaired?
No, it would need to be removed and replaced.
How much does it cost to tint my home?
There are different factors that can affect the price of an installation (ex. scope of work, type of film, height of windows, old film removal, etc.).
Are there any discounts available?
We occasionally run specials, please give us a call and we can go over any current specials.
Why does it matter if it's dual pane or single pane windows?
There are certain types of films that are not safe to install on dual-pane windows. Installing films like blackout and limo 5% film can cause your dual pane windows to overheat and crack.
Is it possible to baby proof windows?
Our safety films strengthen the glass and add a level of protection. Protection levels vary depending on the film thickness along with glass and window frame strength.
How do I clean my tint?
We recommend using a soft cloth or a clean synthetic sponge with soapy water to wipe down your windows. Please avoid using any bristle brushes, abrasive scrubbing sponges, or any materials that may have been contaminated with dirt particles. Some brands of paper towels are not recommended because they are coarse enough to put fine scratches on the film and may reduce the polished appearance of the film over time.
Can solar window film protect my furniture and artwork?
Solar films can reduce the rate of fading and protect things such as wood floors and paintings.
Can I do the installation the same day as the estimate?
There is usually a one day turnaround time from estimates to installations.
Why do I need to make a 50% deposit?
A 50% deposit is required upon booking to hold the appointment and to ensure that we can order the specific materials needed for the installation. We order our films new from the manufactures for your project to ensure you have best quality products.
Can I get a film that offers full privacy, but I can still look out?
Only during the day, not at night, The only films that offer complete privacy are opaque or frosted films. There are currently no products on the market that offer nighttime privacy while maintaining the view from the windows.
What is a film that has great clarity?
Ceramic window films provide a neutral, non-reflective view while keeping out the heat and harmful UV rays. Ceramic films do not obstruct your view from the inside or outside while still allowing the natural light to enter.
Why do ceramic films cost more?
Ceramic films are more expensive because they are formulated to reject a high amount of heat while still being able to maintain the view from the windows.
Do we use the same film on cars and homes? Can we use car tint on home windows?
No, they are different films. The film used on vehicles is formulated to shrink down to the size needed for the windows. The film used on homes and commercial buildings do not shrink and needs to be cut to the exact size of the windows.
Are solar window films more effective than blinds and curtains?
Solar window films offer better uv and heat protection and are a cheaper option compared to curtains and blinds.
Are solar window films more effective than blinds and curtains?